In This Particular Post, We Will Talk  About, Laptop Requirements For Mobile Software Repairing, will cover your general questions about pc-laptop configuration.
Now Let's start…
Laptop Or Desktop For Mobile Software Repair?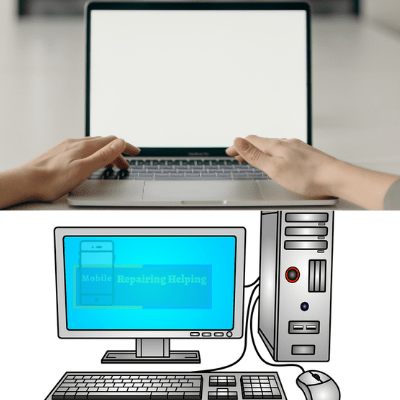 The laptop is a Better Option For You, Because the Laptop is portable You can use it anywhere,
Also, Laptop is user friendly, easy to use,
While if you use Desktop for Mobile Software work Then There is Risk For power cut off, I mean If You  Are Using PC And Doing Flashing,
between Flashing  If suddenly Any Power Cut off then, there is a chance Your phone will be brick!!
So Additionally you need to buy UPS, or Inverter to use PC,
It Totally Depends On You!! 
My Suggestion is to Use a Laptop for Mobile Software Repair Work,  But there is no Issue With a PC. If You want to Use a Desktop then Definitely, You can use it.
Laptop Requirements For Mobile Software
You can do  Mobile Software repair Work On Dual Core Laptops/PC Also,
But, I will suggest You Use A Decent Configuration Laptop/PC for A better  performance,
You can Go with i3, i5, i7,i9 
With A High Generation,  like a Minimum 4 and Above Generations,
According to your budget
Example:-
i3 processor 4,5, Or, Any higher Generation,
i5 processor 4,5, Or, Any higher Generation,
i7 Processor, 4,5, Or, Any higher Generation,
i9 Processor, 4,5, Or, Any higher Generation,
 You Can Use a Minimum of 4 GB Ram DDR3, DDR4, And you can go With Higher Ram Also, As you Want.
 You Can Do Your Work In 500 GB hard Disk Too, But I Suggest You Go with 1 TB and Higher Storage,
If you have a good internet connection then a 1 TB hard disk is enough for you.
You can Use SSD Also for the Best performance if Your System Supports SSD Slot. you can use a minimum of 120 GB SSD or Higher.
Note:- SSD is optional, it depends on you.
IF You have 4GB and More than 4GB Ram Then definitely GO with 64 bit,
And  IF you have less Than 4GB Ram then You can Go with 32 bit,
You can Use 32-bit Software In 64 bit Systems,
but You can't use 64-bit Software in 32 bit System,
x86 = 32-bit
You can Use 15 Inch Or 15-inch higher Screen Size for better visibility.
Above Examples Are for Intel Processors,
You can Use AMD processors Laptops-PC Also for Mobile Software Repair Works There are No Issues In AMD.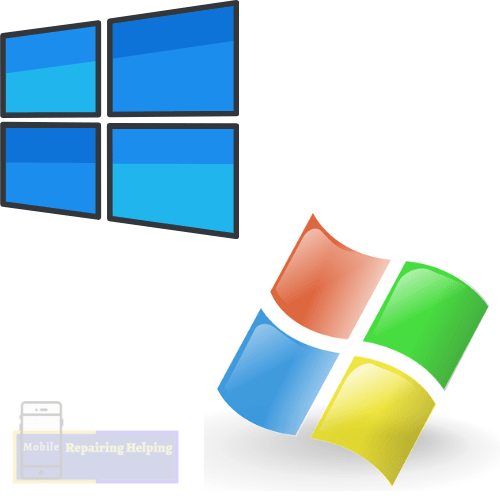 If Your Laptop/Pc Configuration is Good Then Always Recommendation is Use Windows 10 Pro,64 bit Because Windows 10 is Secure & Fast to use, There is No issue For Mobile Software Work In Windows 10,
       But,
If Your Laptop/Pc Configuration is Low, Not able to use Windows 10, And If Windows 7 is user Friendly For You, Then You Can Go With Windows 7 Ultimate, 64 bit,
How to check Laptop- PC Configuration?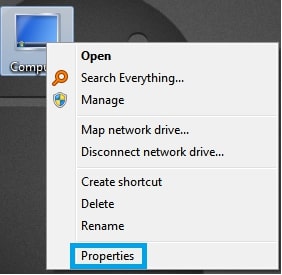 Simply 
Right Click On Computer ➡ Properties
For Window 10
Right Click On This PC ➡ Properties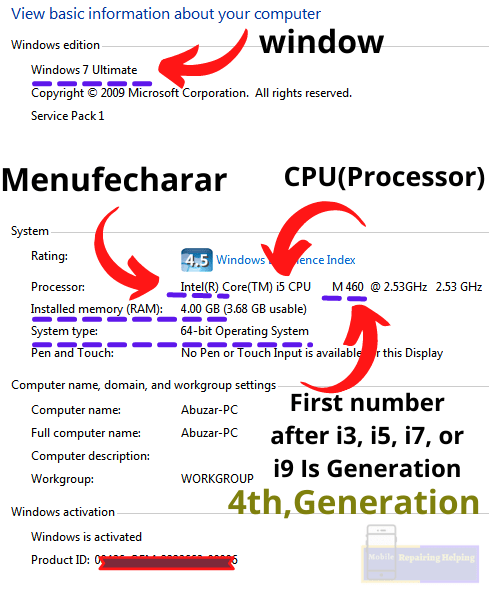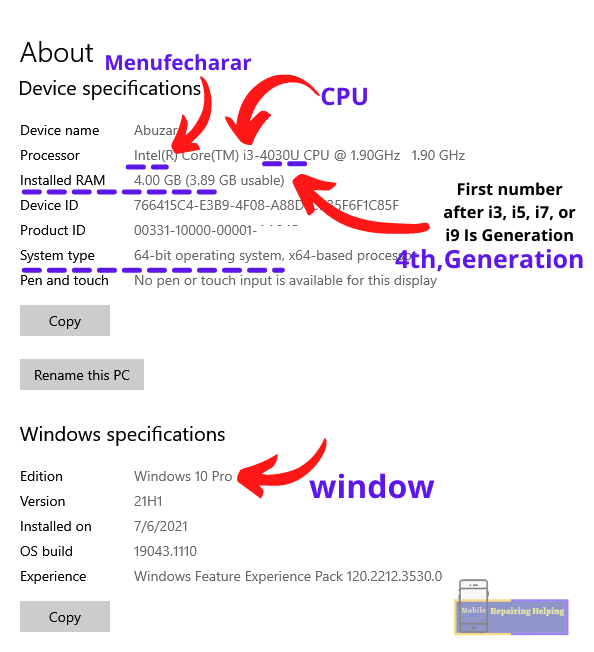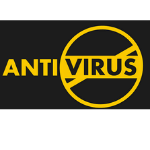 Is There Any Need to Install Antivirus?
For Window 10 User No Need No Install Any Antivirus Because Windows 10 Has Inbuilt Powerful, Windows Defender(Antivirus)
But,
 If You Are a Windows 7 User You need to Install Any Free Or Paid Antivirus For Your data Safety,
Because Microsoft has discontinued Windows 7, You will not get Any Security updates in Windows 7, From Microsoft.
You can use Free Avast Or Kaspersky Antivirus For Windows 7
For Paid Antivirus You can look at Quick Heal.
---
---
Tip:
If you want to upgrade your laptop And Don't know Ram And SSD are upgradable or not.

Then You Can Check  ⇒ HERE
If you are looking to buy a new laptop then always go with the higher generation.
If You Have Any Query Regarding this Topic Laptop Requirements For Mobile Software,
Then feel free to write in the comment section below. 
For Next Post Follow  ➡  Required Installed Software