Do you want to learn Mobile software repairing?
Hello, My Name is Abuzar Ansari, From Maharashtra, India, I am a certified mobile Repairing Technician.
So Now Let's come To The Topic…
As you know that mobile phones are electronic devices that were invented for communication but now have many uses,
And nowadays mobile phones have become a very popular and essential need of human life.
Or in fact, you're even using it.
There are Many Mobile phone brands available in the market. Smartphones are increasing day by day. Hence there is a demand for the repair and servicing of mobile phones.
So why not a mobile Repairing Technician?
The current market potential of mobile phone repair has good market potential across the country. The mobile market is growing day by day because mobile phone companies are launching new mobiles day by day.
This business can start with less investment. Although branded companies have their own service center, Also, service Center Are very Expensive, Generally, service centers provide their services For Mobile Phones (under warranty)free/Paid only for 1 year, with Term & Conditions.
The demand for repairing Phones is very high therefore more service centers are required.
To fulfill the market needs, you can open your own mobile repairing shop.
You can Search the smartphone user growth Graph (statistics) on Google.
or You Can Also Read,
⇒ Over 500 million Indians now use smartphones
⇒ Future of Mobile Phone Repairing Industry
---
Why Do You Need to Learn Mobile Software Repairing Course?
If you are in the field of mobile repairing then you can not repair mobile-only by hardware repairing,
you also need knowledge about mobile Software repairing, because in the mobile repairing field both Hardware and Software Are Depend On Each Other. That's why you need to learn mobile software repairing to increase your earning.
---
How This Mobile Software Course Will Help You to Learn Mobile Software Repairing?
There Are Many resources Available On the Internet To learn Mobile Software repairing If you are genuinely Interested And Looking For Source to learn mobile Software repairing then Here In This Mobile Software Course, I am sharing with You, what I have learned So that You will get A clear Direction(A road Map) About Mobile Software Repairing.
I will try to clarify Your doubts and those problems and solutions which you will face in Mobile Software Repair.
In This Course, I Will Help You To Understand From Start By Practically Step-By-Step Guide And in A Simple language,
Additionally, I will share some more resources to learn more About Mobile Software repairing, and Still, I am Learning.
---
Who Can Learn This Mobile Software Course online?
Anyone Who Interested In Mobile repairing Field,
There Is No Age Limit To Learning, You Can Learn Things At Any Age,
For Those Who Want To Learn, From Basics

For Those Who Already Learning

For Those Who Want to Open Mobile Shop

For Those Who Have Already Mobile Shop

For Those Who Want to Make Carrier in Mobile Repairing field

For Those Who want to Do Job in Any Other Mobile repair Shop

For Those Who want to Earn from Mobile repairing
Also, many people can not pay high fees of any institute but they are interested in mobile software repair
If You Are One Of them, Then You Are At the Right Place.
If You Are Doing only Hardware repairing Work In Your Mobile Shop, And You Want to Start Software repairing Work Then This Is Perfect For You,
This course is for beginners who don't know How to mobile software repair and can't spend money on any institute, can't pay their expensive fees.
I will try to clear Your doubts Regarding Mobile Software Repairing.
IF You Implement In The Basics, It is The Things Which Is Advanced,
And Keep in Mind Technologies Are changing Day by day, So You have To Keep Update And Keep Upgrade Yourself.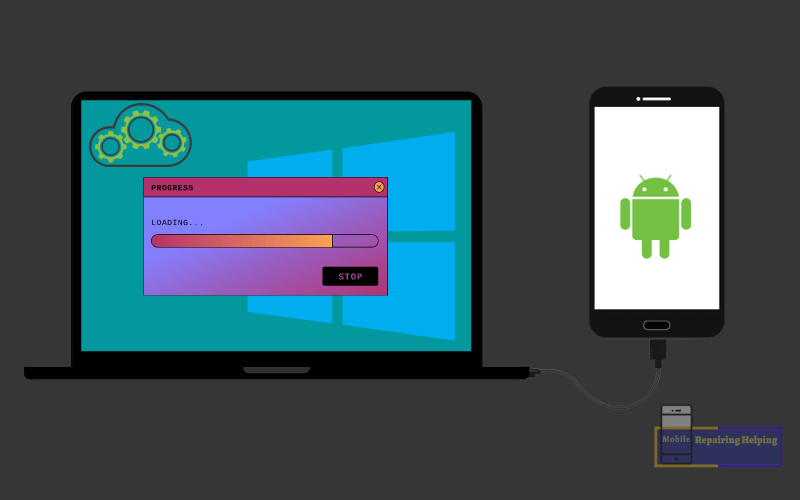 ---
What You Will Learn In This Android Mobile Software Course?
#1—Laptop/Pc Requirements For Software Repair
#2—Required Installed Software in your Laptop/PC
#3—Mode Information (Download Mode, MTK, Qualcomm, SPD, Samsung)
Fastboot Mode, ADB Mode, EDL, Diag Mode, Recovery Mode,
MTP Mode, Meta Mode, Bootloader, etc.
#4—USB Driver Information, USB Driver Installation Guide
#5—Flash Files, And Other Files Information
#6—MTK (MediaTek) Flashing Guide
#7—Qualcomm Flashing Guide
#8—Spreadtrum (SPD) Flashing Guide
#9—Samsung mobile Flashing Guide
#10—Xiaomi phones Flashing Guide
#11—Motorola Flashing guide
#12—Android FRP Unlocking Guide bypass And using Tools
#13—Samsung FRP Unlocking Guide Bypass Using tool
#14—Software Repair Tools, Dongles, And Box Introduction
#15—UMT Dongle Installation And using Guide
#16—MRT Dongle Installation And using Guide
#17—Miracle box using Guide
#18—How To Use Z3X
#19—IMEI reaping guide Using Free Tools and Paid tools
#20—Details About Online Services
#21—EMMC Work Overview
#22—Software Box and Dongles Buying Guide
#23—Tips And Tricks Regarding Mobile Software
---
What do you need for mobile software repairing?
Requirements:
A Laptop /PC

Data cable

Internet connection

Mobile Software Repair Tools

Basic Computer knowledge 

Also Some Basic Hardware Skills

&

knowledge


Because in some cases You need to Open mobile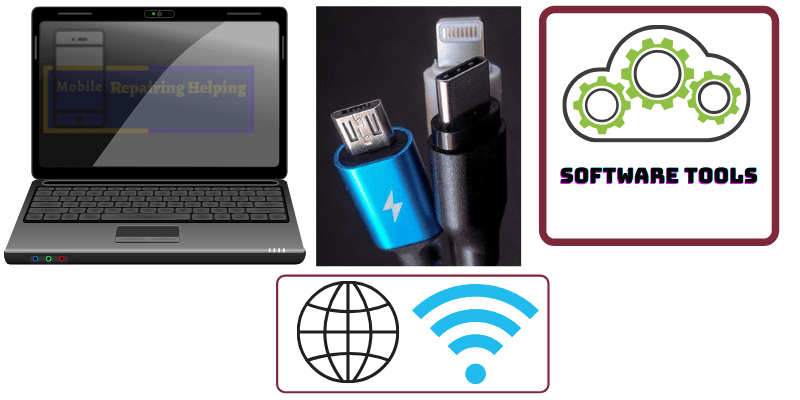 ---
Before you get started, you can follow a few recommendations
Follow all the posts step by step from the beginning so that you can understand them better.
Also, it's recommended to You Learn this Course In A PC/Laptop (If You have one) 
Because You Need To Download Files, Software Etc.
(No problem with mobile) 
according to a survey conducted by Google translate is 85% accurate.

Bookmark this website on the home page of your browser so that you can easily access it later.
So Now Let's Start,
Follow From Here  ➡  PC-Laptop Requirements